Features at Glance
Now Right Bank will come at your doorstep for Loan Against Property (LAP). Loan from INR 10 Lacs onwards depending on your needs, Borrow up to 100% of market value of the property, Flexibility to choose between an EMI based loan or an overdraft. High tenure loans for ease of repayment. Cheapest interest rates. Simple and speedy processing. Loan for salaried, self-employed individuals & Businessman. Loan for Personal & Business use also.
Advantages of taking a Loan Against Property
Cheaper than Personal Loans : It works out to be much cheaper than a personal loan, which is usually issued at interest rates in the region of 11.5% – 21%.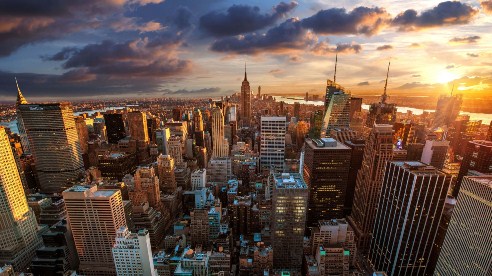 Longer Loan Tenure : The tenure for a Loan Against Property is usually longer than that for a personal loan. Generally, LAP is given for a maximum tenure of 15 years.
Lower EMI : Since the rate of interest is lower, many times, LAP Equated Monthly Installments (EMI) turn out to be cheaper than those under personal loans.
Simple documentation and Fast Approvals : LAP being a secured Loan has comparatively faster approvals and minimal documentation.
Loan Against Property can be taken for following purposes
Expanding your business

Get your child married

Send your child for higher studies

Fund your dream vacation

Fund Medical Treatments
In nutshell, Loan Against Property is a secured multi-purpose loan with larger tenure and lesser rate of interest.
We are one of the best loan against property provider in India.You may apply online at www.indexiafinance.com.
Indexia Finance is Entire Loan Destinantion,where you can fulfill your dreams.Indexia Finance provides bank loan and is amongst top 3 finance company and top 3 loan service provider in India
Required Documents For Loan Against Property
Common Documents :-
2 Photographs each applicant & co- applicant

Pan Card Copy each applicant & co- applicant

Adhar card copy each applicant & co-applicant

Passport copy each applicant & co- applicant

Utility Bill (address proof) of office and residence (latest month) each applicant & co- applicant
Income Documents :-
Last 3 years ITR, computation of income of the company, P&L, Balance sheet, +all Annexure & schedule, Dr. & Cr. List. (self & CA attested)
3 years ITR, computation of income, P&L, Balance sheet of individual

Last 12 months bank statement of individual

Last 12 months bank statement of the company, and all the EMI reflection if any loans going on as per the Balance Sheet

Sanction letter of all Loans & OD/CC (if any)

Sales & Purchase Summery – last 3 years (till date)

Dr. & Cr. List – last 3 years (till date)
Additional Documents :-
MOA & AOA copy / Partnership Deed / For 

proprietorship firm – r

egistration certificate 

or Business Proof (

List of Directors/ Partners & Shareholder

Pan card copy of Company

Business Proof (Shop & Establishment Certificate, VAT, Sales Tax, GST, Service Tax, IEC )

GST certificate of the Company
Sales deed

OC & CC

Share Certificate

Approved Building Plan

Agreement copy with the builder for new property.