The World Aids Day 1st December, 2017 'Right to health'
The World Health Organisation (WHO) will highlight the need for all 36.7 million people living with the condition, to reach the goal of universal health coverage by 2030.
1st December 1963: Nagaland became the 16th state of India.
The beautiful north-eastern mountainous state of Nagaland came into being on December 1, 1963. A complicated (and at times contested) series of events over 150 years culminated in Nagaland becoming the 16th state of the Indian union.
Much of the area that is currently Nagaland and Assam came under Burmese rule in 1816. Ten years later the British East India Company took over Assam and started steadily expanding its control over the Naga Hills. Since the Nagas, as the tribes of Nagaland are collectively known, had little recorded history, knowledge about them before the British era is limited.
According to some accounts, the Nagas belong to the Indo-Mongoloid group, and migrated from the east. References to tribes that could possible include the Nagas appear in Vedic and other ancient texts such as the Yajurveda, hundreds of years before Christ, and the people are referred to as 'Kiratas'. When the Ahoms (who would rule for six centuries and give Assam its name) arrived in the area in the 13th century, the Nagas were already masters of the hills.
Traditionally, the Nagas are Animists. According to the belief systems of Naga Animism, while there is one supreme god who is on the side of humans, there are several evil spirits that bring bad luck and misfortune such as illnesses. The Naga tribes speak several languages and there are differences in their customs and attire as well. For a millennia they lived in relative isolation that ended partly with the coming of British missionaries.
  —*—
Make In India's biggest achievement can soon be your best friend.
Prime Minister Narendra Modi and Ivanka Trump were greeted by a humanoid robot named 'Mitra' in the 2017 Global Entrepreneurship Summit (GES) developed by a Bengaluru-based start-up Invento Robotics. The robot made of fiber-reinforced plastic is capable of face and speech recognition and can interact with human beings convincingly.
The one-year-old startup has been founded by Balaji Vishwanathan and hopes to deploy the five foot tall humanoid robot at banks, hotels and corporates.
The indigenously built robot has autonomous navigation system and provides customers contextual information using recommendations engine similar to what social platforms and popular search engines use for their service.
The robot is rented out at parties, events and functions and similarly, it was rented One such robot is already placed at Canara Bank's main branch at JC Road in Bengaluru where it assists customers. out for the GES 2017 summit for which Invento had programmed 'Mitra' as per the requirements. The robot could interact with participants at the summit on entrepreneurship, said Kaundinya Panyam, Invento's Business Development Manager, according to Express report. Panyam stressed that 'Mitra' has served the purpose that India is also pushing towards start-ups and Invento being a start-up had aptly represented the startup ecosystem in the summit.
  —*—
Tata group chief N Chandrasekaran: No other market is going to grow faster than India over next 10-20 years.
Expressing his confidence in the Indian market, Tata group chief Natarajan Chandrasekaran today said no other market is going to grow faster than India in the next 10-20 years. He said the Tata group of companies must take the opportunity to make investments and contribute to India's growth story.
The group's chairman also said that there is a need for consolidation within the group. "No other market, I believe, is going to grow faster than India in the next 10-20 years. Considering our demographic profile, we will have a consumer population that is going to have higher spending power,"
—*—
GES 2017 PM Narendra Modi to inaugurate Hyderabad event; Ivanka Trump to participate in panel discussion.

The city of pearls, Hyderabad will play host to the eight edition of the Global Entrepreneurship Summit (GES) today.
The city of pearls, Hyderabad will play host to the eight edition of the Global Entrepreneurship Summit (GES) today, which is slated to be inaugurated by Prime Minister Narendra Modi. After the inauguration, US President Donald Trump's daughter and advisor Ivanka Trump and Defence Minister Nirmala Sitharaman will also participate in a panel discussion on opening up of opportunities for women entrepreneurs. Union ministers Sushma Swaraj, and Suresh Prabhu will also attend the summit. The discussion was moderated by John Chambers, Chairman Emeritus CISCO. The theme of this year's summit demonstrates the commitment of the US and the Indian governments to the principle that when women are economically empowered, their communities and countries thrive. The three-day GES is held at the Hyderabad International Convention Centre. Women will represent 52.5 per cent of the entrepreneurs, investors and ecosystem supporters at the GES 2017.
—*—
Aadhaar mandatory linking case: SC likely to set up Constitution bench next week.
The Supreme Court is likely to set up a Constitution bench next week to hear the issue of stay against mandatory linking of Aadhaar with bank accounts, mobile phone numbers etc.
The matter was mentioned before a bench headed by chief justice Dipak Misra who said that the court would take it up in the week to come.
Shyam Divan, senior advocate and one of the petitioners, urged the court for an interim stay in line with the court's order of 30 October under which the Constitution bench was supposed to begin hearing the various challenges against Aadhaar this week.
On 30 October, the apex court referred all Aadhaar cases to a five-judge Constitution bench to be formed by the end of November.
Till such time as the court sets up the Constitution bench and passes orders, the government can continue to use Aadhaar for its various programmes.
The court had earlier tagged 22 cases to be heard by a smaller bench. The cases challenge several aspects of Aadhaar, including the use of data collected under the unique identification programme.
—*—
Cabinet approves setting up of 15th Finance Commission 

The Union cabinet has approved constitution of the Fifteenth Finance Commission that will decide the formula for sharing of taxes between the Centre and states for five years starting April 1, 2020.
The names of members and the terms of reference (ToR) of the commission will be announced later, the government said in a notice on Wednesday.
Former bureaucrat and Rajya Sabha member NK Singh is the frontrunner to head the commission, according to people aware of the development.
Article 280 of the Constitution requires setting up of a finance commission within two years from the commencement of this Constitution and thereafter at the expiration of every fifth year.
The primary task of the commission is to decide the formula for the distribution between the Centre and the states of net proceeds of taxes and the horizontal allocation of the devolution among states. It also decides on the rules for grants-in aid to the states out the Consolidated Fund of India.
—*—
Global Entrepreneurship Summit 2017: Ivanka Trump says Hyderabad event is testament to strong India US friendship.
The Global Entrepreneurship Summit 2017 being hosted by India along with the US is a testament to the "strong friendship" between the two countries, US President Donald Trump's daughter and adviser Ivanka Trump said today. Ivanka, 36, is headed to India after Thanksgiving ritual. She is leading a high-powered American delegation of officials, women entrepreneurs and businessmen for the GES in Hyderabad from November 28-30. Ivanka would deliver the key note address at the three-day summit, which would be inaugurated by Prime Minister Narendra Modi.
For the first time, in its eight editions, the summit has been themed "Women First and Prosperity for All," which "demonstrates" the administration's "commitment to the principle that when women are economically empowered, their communities and countries thrive," Ivanka said in a preview of her India trip. The summit, to be attended by 1,500 entrepreneurs from 170 countries, would have around 350 participants from the US, a large number of whom are Indian-Americans.
—*—
Tax laws should cater to the 90% who are compliant: Arvind Subramanian
Chief economic adviser Arvind Subramanian on the state of the Indian economy, the mindset reset achieved with the rollout of GST, the need for banking reforms and the changing federal polity.
As the chief economic adviser, Arvind Subramanian has a bird's eye view of the Indian as well as the world economy. His views are critical in shaping the economic thought of the government. Subramanian, whose tenure as chief economic adviser has just been extended, spoke to Mint on a range of issues, including the state of the Indian economy, the underlying challenges and the cause for optimism, the mindset reset achieved with the roll-out of the goods and services tax (GST) and the changing federal polity.
—*—
India, World Bank Ink $98 Million Loan Pact for Clean Energy
The Shared Infrastructure for Solar Parks Project will finance Indian Renewable Energy Development Agency Ltd (IREDA), to provide sub-loans to states to invest in various solar parks, the World Bank said in a statement.
India and the World Bank on Monday signed a USD 98 million loan pact, and a USD 2 million grant agreement to help the country increase power generation capacity through cleaner, renewable energy sources.
The Shared Infrastructure for Solar Parks Project will finance Indian Renewable Energy Development Agency Ltd (IREDA), to provide sub-loans to states to invest in various solar parks, the World Bank said in a statement.
The solar parks will be mostly under the Ministry of New and Renewable Energys (MNRE) Solar Park Scheme, it said.
The first two solar parks are in the Rewa and Mandsaur districts of Madhya Pradesh, with targeted installed capacities of 750 MW and 250 MW respectively, it said.
Other states where potential solar parks could be supported under this project are in Odisha, Chhattisgarh, and Haryana.
The government is committed to setting up an enabling environment for solar technology penetration in the country, said Sameer Kumar Khare — Joint Secretary in the Department of Economic Affairs.
"This Project will help establish large-scale solar parks and support the governments plan to install 100 gigawatts (GW) of solar power out of a total renewable-energy target of 175 GW by 2022," he said in the statement.
—*—
20th November 1750: Tipu Sultan, the king of Mysore, was born
 
The 'Tiger of Mysore' Tipu Sultan, who bravely fought the British and was known for introducing innovative administrative schemes and military technology, was born on November 20, 1750, in Devanahalli (around 33 km north of present-day Bengaluru).
Tipu's father, Hyder Ali, who served as a military officer at the Mysore kingdom, became the most powerful person in Mysore by 1761. Tipu's mother, Fatima Fakhr-un-Nisa, was the daughter of the governor of Kadapa Fort. As a child Tipu learnt several languages, including Hindustani, Arabic and Kannada, and was trained in military aspects such as shooting and fencing. French officers employed by Hyder Ali taught military tactics to a young Tipu, who as a teenager participated in the First Mysore War of 1766 against the British and the campaign of 1767.
In 1780, a force led by Tipu vanquished Colonel Baillie in the Battle of Pollilur. On February 18, 1782, Tipu defeated Colonel Braithwaite at Annagudi, seizing all British guns and taking several prisoners. Hyder Ali fell seriously ill in the middle of the Second Anglo-Mysore War and died in December 1782. Dashing British hopes of a chaotic transition of power, Tipu Sultan became the ruler of Mysore on December 22, 1782.
—*—
Manushi Chillar wins Miss World 2017 for India, Haryana minister says it is success of Beti Bachao Beti Padhao campaign.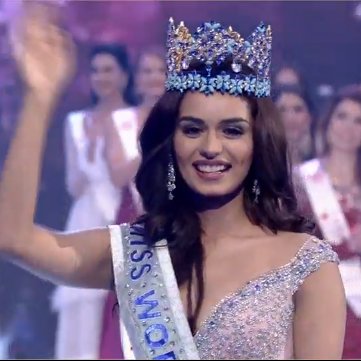 On Saturday evening, Manushi Chillar of Haryana made India proud by winning the Miss World 2017 competition. While the entire country was busy celebrating her win, Haryana's Women and Child Development Minister Kavita Jain took it as an opportunity to promote the state and the BJP government's initiatives. In a tweet, Jain said that Chillar's win at Miss World 2017 showed that the government's Beti Bachao Beti Padhao campaign was a success. "This shows that the Beti Bachao Beti Padhao campaign is moving towards right direction. Certainly, this win will increase the pride of daughters of the state," Jain posted in her tweet.
—*—
November 19, 1828: Rani Lakshmibai, leader of 1857 revolt, was born.
The queen of Jhansi, Rani Lakshmibai, who died fighting the British during the 1857 revolt and became a supreme symbol of Indian nationalism, was born on November 19, 1828, in Varanasi (in present day Uttar Pradesh) in a Maharashtrian Brahmin family.
She was named Manikarnika (or Manu, informally). Her mother, Bhagirathi Sapre, died when she was four years old. Her father, Moropant Tambe, was employed with a Peshwa in Bithoor district. Lakshmibai reportedly learned how to ride a horse and archery as a child.
In 1842, Manikarnika was married to Raja Gangadhar Rao, the Maratha ruler of Jhansi, a princely state in Bundelkhand. In 1851, she gave birth to a boy but he died when he was four months old. Before he himself passed away, Gangadhar adopted his cousin son's and renamed the child Damodar Rao, after his dead son. The raja also gave a letter to a British officer, appealing that Damodar be treated well and that the administration of Jhansi be given to Lakshmibai after Gangadhar died. But following his death in 1853, the British, citing the 'Doctrine of Lapse', rejected Damodar's right to the throne and annexed Jhansi. Lakshmibai was given a pension and told to leave the palace and fort.
—*—
Moody's upgrades ratings of four Indian financial institutions.
Hours after Moody's Investors Service upgraded India's sovereign rating, it upgraded four financial ratings including India's largest lender State Bank of India and country's most valuable lender HDFC Bank.
Export-Import Bank of India and Indian Railway Finance Corporation too saw its long-term ratings upgraded to Baa2 from Baa3. The stable outlook on the four financial institutions ratings is in line with the stable outlook on the Indian sovereign's rating.
International rating agency Moody's Investors Service today upgraded India's local and foreign currency issuer ratings to Baa2 from Baa3 and changed the outlook on the rating to stable from positive.
In the case of HDFC Bank, Moody's has also upgraded the bank's baseline credit assessment (BCA) and adjusted BCA to baa2 from baa3.
—*—
Watch us on TV
For All Your Loan Requirements
Loan Chahiye Matlab … Indexia Finance
—*—
15th November 1949: Nathuram Godse, assassin of Mahatma Gandhi, was hanged.
At 5:17 p.m. on January 30, 1948, a 37-year-old Brahmin from Pune bowed before Mohandas Gandhi—one of history's greatest voices of peace and non-violence—and proceeded to shoot him thrice with a Beretta M 1934 semi-automatic pistol. The Mahatma, who was on his way to address a prayer meeting at New Delhi's Birla House, died in a few minutes.
After the trial, the unapologetic assassin, Nathuram Vinayak Godse, was sentenced to death and on November 15, 1949, and hanged at the Ambala jail. Narayan Apte, a co-conspirator in the assassination, was also hanged the same day.
 —*—
BAL DIVAS

Children's day (also known as Bal Divas) in India is celebrated every year on 14th of November to increase the awareness of people towards the rights, care and education of children. Children are the key of success and development of the country as they would lead their country in different and new technological way. They are adorable and shine same like the precious pearls. Children are the God gifts to their parents by the almighty. They are innocent, admirable, pure and loved by everyone.
 —*—
14th November 1889: Jawaharlal Nehru, India's first prime minister, was born.
Jawaharlal Nehru, India's first prime minister and one of its founding fathers, was born on November 14, 1889, at Allahabad (Uttar Pradesh) to a Kashmiri Pandit family. Nehru's father, Motilal, was a prominent barrister and an important figure in the Indian National Congress, serving twice as its president. Nehru's mother Swaruprani Thussu belonged to Kashmiri family based in Lahore.
As a child, Nehru both admired and feared his father, the latter because of Motilal's temper. "I admired father tremendously. He seemed to me the embodiment of strength and courage and cleverness, far above all the other men I saw, and I treasured the hope that when I grew up I would be rather like him. But . . . I feared him also," Nehru later wrote in his autobiography.
 —*—
13th November 1780: Maharaja Ranjit Singh, founder of the Sikh Empire, was born.
 
Maharaja Ranjit Singh, the founder of the Sikh Empire, was born on November 13, 1780, to Maha Singh and Raj Kaur in Punjab's Gujranwala area.
He was initially named Buddh Singh but it is said that his father decided to rename him Ranjit (victor in war) as Maha Singh had just defeated the Chattar chieftain in a battle.
During the latter half of the 18th century, most of Punjab was ruled by a loose confederation of Sikh chiefs who had divided the land among groups that were called misls. Maha Singh headed one such faction called the Sukerchakia misl, which was based in the western part of Punjab. After Maha Singh died, Ranjit Singh's mother and mother-in-law helped raise the boy. Ranjit Singh lost an eye after suffering smallpox as a child.
 —*—
12th November 1896: Salim Ali, Indian ornithologist and naturalist, was born.

Ornithologist and naturalist Salim Moizuddin Abdul Ali, known as the "birdman of India', was born on November 12, 1896, to a Sulaimani Bohra Muslim family in Bombay. Ali's parents died before he turned four. He and his brothers and sisters were then brought up by an uncle and aunt.
W.S. Millard, the then secretary of the Bombay Natural History Society (BNHS), introduced the young Ali to the serious study of birds. Millard identified a coloured sparrow that Ali had shot with his toy gun, as a Yellow-throated Sparrow. Millard also showed him the BNHS's collection of stuffed birds and provided other valuable help and encouragement.
This incident of the Yellow-throated Sparrow was the spark that eventually made Ali take up ornithology as a career, not a common choice in the India of that era. He also started maintaining a diary at a young age, and made interesting and quirky observations on birds.
 —*—
GST Council slashes tax rates on 177 items from 28% to 18%
GST Council slashes tax rates on 177 items from 28% to 18% leaving only 50 items in the highest tax slab and offering major relief to consumers and businesses.
The Goods and Services Tax (GST)) Council on Friday slashed rates across the board, including for a range of daily items of consumption, relaxed penalties and tweaked rules to make it easier for businesses, especially small and medium enterprises, to comply.
The feel-good package from the council, which comes into effect from 15 November, is likely to boost consumer demand, reduce disquiet over compliance costs and also lend fresh momentum to the tax reform initiative.
 —*—
10th November 1990: Chandra Shekhar became India's eighth prime minister.
Known as a "Young Turk" for his outspokenness, Chandra Shekhar became India's eight Prime Minister on November 10, 1990. A committed socialist, he had a reputation for being blunt and opposed to personality cults.
Born in a Hindu Rajput agriculturist family on July 1, 1927 in Ibrahimpatti, a village in Uttar Pradesh's Ballia district, he secured a Master's degree from Allahabad University. He got attracted to student politics, and even at a young age became known for his impressive oratory.
—*—
RBI cuts printing order for new currency notes as vaults crammed with old ones
The Reserve Bank of India (RBI) has reduced its order for printing currency notes in the current fiscal year to the lowest in five years for lack of space in the currency chests of the central bank and commercial banks, two people familiar with the matter said.
The indent (government jargon for order) for fiscal 2018 now stands at 21 billion pieces of currency, as against 28 billion pieces in the previous year, the two people said on condition of anonymity. The average annual indent for banknotes over the past five years was 25 billion pieces.
—*—
Demonetisation anniversary: BJP, Congress set stage for a face-off
The first anniversary of demonetisation, the ruling Bharatiya Janata Party (BJP) and the opposition led by the Congress readied for a showdown, arguing their respective cases on the note ban. While opposition parties have decided to observe Wednesday as a "black day", the BJP has dubbed it "anti-black money day".
Former prime minister Manmohan Singh argued the opposition's case, claiming that not only was demonetisation a flawed decision that had caused a needless disruption to the Indian economy, but it also risked unleashing harassment by tax sleuths probing illegal deposits. Finance minister Arun Jaitley defended the move, saying demonetisation was a watershed moment that had not only worked to curb illegal wealth creation, but also spurred the creation of a less-cash economy.
—*—
Chandrasekhara Venkata Raman was born on November 7, 1888 in the city of Trichinopoly, Madras Presidency, British India.
Today the city is known as Tiruchirappalli and sits in the Indian state of Tamil Nadu. He got the 1930 Nobel Prize for Physics.C. V. Raman discovered that when light interacts with a molecule the light can donate a small amount of energy to the molecule. As a result of this, the light changes its color and the molecule vibrates. The change of color can act as a 'fingerprint' for the molecule.
Today Raman spectroscopy, which relies on these 'fingerprints,' is used in laboratories all over the world to identify molecules and to analyze living cells and tissues to detect diseases such as cancer.
—*—
6th November 1904: Mahatma Gandhi arrested in South Africa for leading miners' march.
The shy 23-year-old Indian lawyer who landed in the South African port city of Durban in 1893 was unsure of what the future held for him, and there was little in his personality to suggest that he had the leadership skills to lead a mass movement. Yet, more than 20 years later, when Mohandas Karamchand Gandhi returned to India, he was a fully-formed leader, supremely confident about his moral philosophy, and ready to take his country down the road to freedom. All his ideals that became buzzwords during the Indian freedom struggle —satyagraha, non-violence, truth—were first practised and perfected in South Africa. When Gandhi was arrested in South Africa for leading a miners' march, it was one of the several struggles and protest movements that he launched there.
Yes Bank gets another $150 million from OPIC to fund SME lending
NEW DELHI: Private sector Yes Bank has received another round of $150 million funding from US government and Wells Fargo to fund SME lending.
This is the third round of funding as part of arrangement between the Overseas Private Investment Corporation (OPIC) — US government development finance institution — and Wells Fargo, with the objective to increase lending to small and medium enterprises in India.
-*-
UIDAI asks banks to open Aadhaar enrolment centres on premises
NEW DELHI: The Unique Identification Authority of India (UIDAI) has asked private as well as public sector banks to set up Aadhaar enrolment facility in at least one out of 10 branches in the coming weeks, a top official has said.
Suitable changes have been made recently in Aadhaar regulations to facilitate this.
At present, there are 25,000 active enrolment centres across the country but they operate from their own premises. However, none of these centres are being operated from bank premises.
-*-
Demonetisation has brought nation 3 years ahead in digital payments: SBI Ecoflash
NEW DELHI: Demonetisation has help the nation leapfrogged three years ahead in digitisation and this trend is also expected to lower inflation , according to a report by State Bank of India's research department.
While combined debit and credit card transactions through PoS (point of sales) between April'16 and April'17 rose 88%, transaction through various prepaid instruments – mobile wallet, PPI cards, and paper vouchers- and mobile banking rose 122% in the same period.
-*-
SBI waives charge on IMPS fund transfer of up to Rs 1,000
NEW DELHI: Country's largest bank SBI has waived charges for fund transfer of up to Rs 1,000 through its IMPS (Immediate Payment Service) to promote small transactions.
State Bank of India had been charging Rs 5 along with the applicable service tax for IMPS fund transfer of up to Rs 1,000.
IMPS is an instant interbank electronic fund transfer service through mobile phones as well as internet banking.
In order to promote small ticket size transactions, SBI has waived off IMPS charges for transfer up to Rs 1,000," the bank said while informing about the revised IMPS transfer charges under the Goods and Services Tax (GST) regime.
For IMPS, charge will be Rs 5 along GST for fund transfer in the range of Rs 1,000 to Rs 1 lakh. The charge will go up to Rs 15 for transactions of Rs 1-2 lakh.
-*-